2019 Global AIOT Industry·Intelligent Manufacturing Summit
03-11-2019
2019 Global AIOT Industry·Intelligent Manufacturing Summit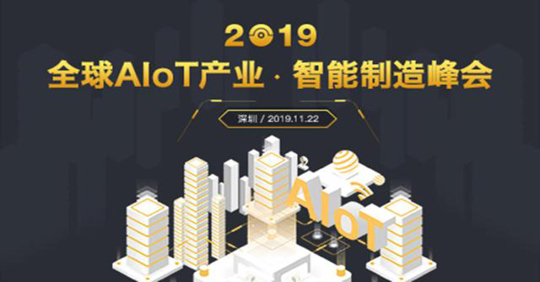 The industrial Internet has grown wildly in the industry in 2018, and in 2019 it has shown more industry applications and more problems.
This trend is not only in the industrial field, but also in the home, community, logistics, retail and other industries that the entire AIOT is involved in. In 2019, it is a crucial year both in technical application and in industrial trials.
To this end, on November 22, Lei Feng Network will hold the "2019 Global AIOT Industry·Intelligent Manufacturing Summit" in Shenzhen.
As the only annual AIOT event carefully created by Lei Feng, the summit focuses on key technologies such as AI, IoT, 5G, edge computing and its application; focus on key industries such as smart home, smart manufacturing and smart city. Create an industry technology summit to discuss key issues in the development of the AIOT technology and industry. It provides a front-line position for the collision and integration of production, research and research ideas, and provides a professional platform for communication and interaction for professionals from all walks of life.
Summit setting: The theme of this summit is "Key Years of AIoT Fusion and Landing". In combination with the smart manufacturing that has received much attention this year, we have set up two forums: "AIoT Technology Transformation" and "Industrial Digital Transformation".
"AIoT Technology Change" Forum
In 2019, players in the AIOT field have begun to consolidate the cloud, focus on the edge, and sink the end. Cloud vendors including Ali, Huawei, Baidu, and Tencent began to work on the end, and the Internet of Things system and AI chips became the focus; the arrival of 5G strengthened the collaboration and connection at the edge of the cloud. All kinds of hardware products and services are being penetrated by 5G and AI, and a bigger technological change is brewing in the subtle.
However, how does cloud computing continue to enhance "combat power" and how does hybrid cloud empower different industrial ecosystems?
What kind of "convenience" can 5G bring to AIOT, can it break the current mainstream cloud industry?
As a "middleware" between the cloud and the end, how does the edge computing make up for the shortcomings of the two?
And, the current integration of IT and OT industry, the thinking of new and old AI chips, and what new power is needed for smart devices from point to point?
These are worthy of in-depth discussion by experts and scholars from all walks of life, giving professional "high scores" answers to promote the next phase of the industry's in-depth development.