China enters the 5G commercial area
01-06-2020
China enters the 5G commercial area
The 5G commercial era is here! On October 31, at the China International Information and Communication Exhibition in 2019, the Ministry of Industry and Information Technology announced that 5G commercial launch was officially launched.
On the same day, China Mobile, China Telecom and China Unicom announced the 5G commercial package, which was officially launched on November 1. Tariff standards are lower than the international mainstream level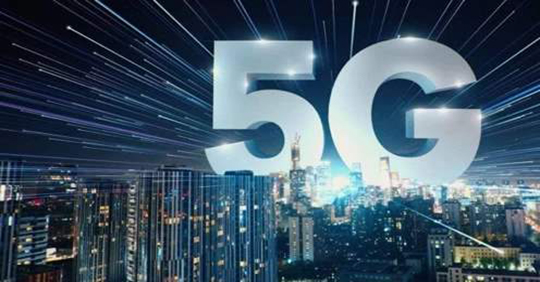 What is the price?
The 5G package tariff standards announced by the three major operators are not much different. The starting price of China Unicom and China Telecom's 5G personal package is 129 yuan, the highest is 599 yuan; China Mobile's starting price is 128 yuan, the highest is 598 yuan. In this case, the minimum price for the 5G Personal Package is $128, which includes 30GB of traffic and 200 minutes of calls.
Wang Zhiqin, vice president of China Information and Communication Research Institute, said that China's 5G package tariffs are lower than the international mainstream.
What is the speed of the network?
At this exhibition, Yang Jie, chairman of China Mobile, said that the speed of 5G network is more than 10 times that of 4G. Wang Xiaochu, chairman of China Unicom, said that China Unicom and China Telecom jointly built the world's first 5G co-built shared network, which achieved double coverage, doubled rates and better service through joint construction and sharing. The latest test data shows that the peak rate of the shared 5G network can reach 2.5Gpbs, which is the highest rate measured in the global 5G live network.
How to use 5G?
Open 5G service, users do not need to change cards, do not need to change the number, but have a 5G mobile phone. The lower-priced 5G mobile phone on the market is more than 3,000 yuan.
Who can use 5G?
At present, the first batch of 50 cities in China have officially launched 5G commercial services. These cities include Beijing, Tianjin, Shanghai, Chongqing and four municipalities, as well as 46 cities including Taiyuan, Xiamen and Chengdu. Yang Jie said: "Next year, we will provide 5G commercial services in cities above the prefecture level."
Chen Xiongxiong, deputy director of the Ministry of Industry and Information Technology, said at the exhibition that it is expected that more than 130,000 5G base stations will be opened nationwide by the end of the year. In the future, 5G network deployment will be accelerated, and the construction and sharing will be deepened, and the 5G network covering the whole country will be built soon.
In June of this year, the Ministry of Industry and Information Technology issued a 5G license to operators to kick off the 5G commercial. In September, the three major operators started to open 5G package appointments, and the number of reserved users has exceeded 10 million.
Activate Ultra HD video and VR/AR applications
5G commercial, application is the key. 5G high speed, low latency, large connection and other characteristics have spawned a large number of new application scenarios.
Chinese Academy of Engineering academician He Hezhen said at the exhibition: "The emergence of 3G has brought mobile e-commerce and social applications, 4G has stimulated video services and mobile payments, 5G will activate ultra-high definition video and VR (virtual reality) / AR (augmented reality) And promote the development of AIOT (Artificial Intelligence Internet of Things)."
At the exhibition, the three major operators released a large number of new 5G games.
China Mobile said it will provide customers with "5 new" business. Provide 5G ultra-high-definition video, true 4K live and VR services, create a "new view"; provide ultra-high-definition, real-time interactive, multi-screen display video ring tones products, create a "new listening method"; provide ultra high definition, no delay, cloud operation Click on the cloud game to create a "new game"; provide instant video and instant video, create a "new shoot"; provide 5G cloud, 5G cloud, 5G new messages and other services to promote "new usage" .