Home Internet tears overseas markets with IoT
15-05-2020
Home Internet tears overseas markets with IoT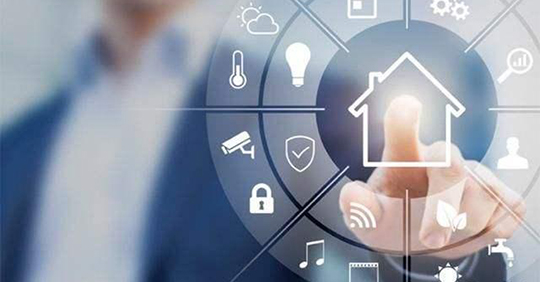 It is reported that in the past year, 5G has become an important goal for various countries in the world in the development of science and technology. With the rapid development of 5G, Internet of Things, artificial intelligence + cloud and other technologies, science and technology are promoting and deepening the transformation and reshaping in the economic, social and ecological fields.
For home appliance companies, on the one hand, they can use high-viscosity ecological services to attract users and make forward-looking layouts in product services, such as the construction and optimization of smart home interconnection channels; on the other hand, they can use developments that run through the industry chain. Mode, master key technologies or production links, and strengthen their own industrial manufacturing capabilities, so that they can better master the industry's right to speak.
However, in the industry, 5G and AI are the "light and heat" that can turn the IoT ecosystem into a towering tree. On the road to intelligent home appliances, there are companies such as Haier who research and develop themselves and tap the potential of smart homes, and industry leaders like Huawei who like to bring smart appliances with others.
At this year's CES, brands including Haier, LG and TCL exhibited their latest smart home solutions. Among them, Haier unveiled a high-end smart living solution that incorporated wisdom into the most common living, kitchen and cloakroom scenarios in life, making life simple and worry-free; with HiLink platform, 5G, AI technology, and open and inclusive Huawei IoT, At present, it has become the "xiangxiang" in the eyes of cooperative enterprises.
If it is said that the Internet of Things connects home appliance companies with ecological cooperation manufacturers, it has achieved a smart home IoT ecosystem from scratch; then, 5G and AI will bring home appliances and other companies to a new level of IoT technology, or they can achieve a number of brands.
In addition, in the face of pressure on home product sales growth, all home appliance companies are looking for new growth space, and the arrival of 5G and IoT seems to be everyone's motivation. The transition to intelligence and the need to increase to IoT have become the industry consensus. The rename of the company is conducive to getting rid of the stereotype of "traditional home appliances", winning more young consumers in the era of consumption upgrade, and at the same time, it can also pass on to the outside world.