The 5G commercial era is coming, and the Internet of Things industry is on the rise
28-05-2020
The 5G commercial era is coming, and the Internet of Things industry is on the rise. On November 7, Tencent Cloud explained its IoT solution at the Tencent Techo Developer Conference "IoT and Edge Computing in the 5G Era" sub-forum.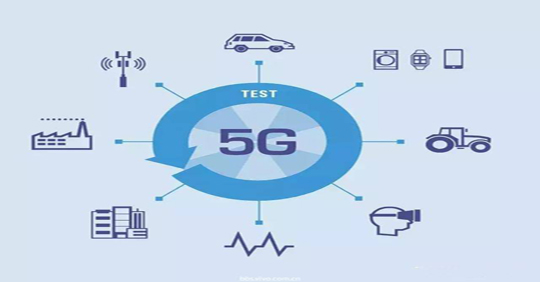 Zhang Wenjie, general manager of Tencent Cloud AI platform and IoT products, pointed out that the concept of the Internet of Things had appeared in the late 1990s, but at that time more focused on "identification of objects." Since 2008, the sensing technology has developed rapidly and realized the "perception of things". By 2019, 5G began to be commercialized, which greatly solved the problem of "connection of objects" and helped realize the "Internet of Everything". When objects can be identified, perceived and connected, massive data (15.880, -0.09, -0.56%) will be generated. The demand for data processing will promote the further development of intelligence. 5G combined with edge computing, cloud edge collaboration, and artificial intelligence ( AI) is integrated with the Internet of Things (IoT), and the industry will enter the era of "All Things and the Alliance".
Zhang Wenjie introduced that in the era of "Wanwu Zhilian", Tencent Cloud will provide enterprises with a full range of Internet of Things solutions by covering the cloud, tube, edge and end of the IoT full stack product matrix, relying on the AI and edge computing technologies for the 5G era. .
Zhang Wenjie, General Manager of Tencent Cloud AI Platform and Internet of Things Products
At present, Tencent Cloud's IoT product matrix includes IoT Explorer, IoT Explorer, edge computing platform ECP, edge computer ECM, IoT Hub, IoT Video, IOTT, and intelligent edge computing network technology TSEC and IoT Edge gateways, etc., covering all aspects of the Internet of Things chain.
In the cloud, IoT Explorer, the IoT development platform, provides developers with a one-stop IoT development platform. IoT Explorer integrates Tencent Cloud's capabilities in big data, AI intelligence, image and video, security, and serviceless computing. Based on this platform, developers can develop IoT applications in retail, manufacturing, logistics, travel, travel, and urban scenarios. IoT Explorer also supports billion-level device access, helping developers connect the device and the application. At the access level, Tencent Cloud IoT Hub can provide secure, stable and efficient IoT communication connection services.
The Edge Computer ECM and the IoT Edge Computing Platform IECP, launched by Tencent Cloud Edge Computing Services, provide computing services that cover the needs of both the client side and cloud edge scenarios, and can leverage the various services of the cloud center to leverage synergies. The edge computing machine ECM deploys computing power to cloud edge nodes close to users and data production sources, providing users with low latency, high availability, low cost edge computing services. ECM's cloud edge computing nodes will cover major regions and mainstream operators nationwide, providing support for the rapid development of business scenarios such as 5G and Internet of Things.
The IoT edge computing platform IECP provides users with the ability to quickly create and manage user-side and cloud-side computing platforms, helping users quickly create PaaS platforms that manage edge nodes, and uniformly manage application services for scheduling edge nodes. ECM and IECP jointly provide users with the nearest edge computing services, complete cloud-side service collaboration, and reduce IT costs for users' R&D, operation and maintenance, and operations.
TSEC intelligent edge computing network capability provides 5G edge computing network access and network acceleration services to efficiently connect mobile users, carrier networks and applications. Its main functions include edge computing network access, mobile network acceleration and mobile private network services. The edge computing network access service implements functions such as intelligent traffic distribution, connection state management, location management, bandwidth management, and tunneling of edge traffic to implement edge-cloud collaboration of applications. The mobile network acceleration service ensures that users and services can dynamically improve network quality such as bandwidth and delay in a network-congested environment and improve user service experience. The mobile private network service realizes the mobile "private network" capability on demand, and carries high-value users and services to ensure its stable, reliable and high-quality 5G network experience.
On the end side, Tencent's intelligent IoT edge gateway provides converged high-performance computing and multi-network agile access capabilities for computation and data processing on the near-end side. For example, the intelligent inspection robot (14.030, -0.12, -0.85%) of Tencent Robotics X Lab has a large number of video cameras for identifying and sensing the scene. With the IoT gateway placed inside the robot, video streams and AI operations can be processed in real time, thus ensuring smooth and precise operation of the robot.
In response to the large amount of video processing needs in the IoT scenario, Tencent Cloud also launched IoT Video, an IoT intelligent video service that provides video connectivity, storage and intelligent application services. Enterprises can easily and quickly implement video scene capabilities such as device access, broadband transmission, cloud storage, and remote viewing. At the same time, Tencent Cloud provides a rich AI algorithm model to intelligently analyze specific scenarios to achieve cloud and edge collaborative intelligence applications.
In terms of the landing of the scene, Tencent also achieved some results in the road-to-road coordination level. For example, Tencent Cloud 5G V2X car road collaborative open source platform through AI road side visual inspection, has been able to identify the target type, position, speed and direction angle, etc., with high positioning accuracy, low detection delay, high processing frame rate characteristics, thereby improving The safety of the vehicle.