Standing on the Internet of Things, who can be the winner
20-06-2020
Standing on the Internet of Things, who can be the winner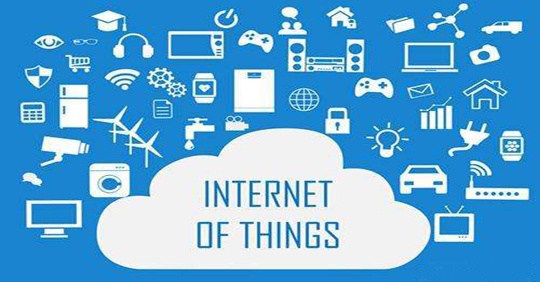 From November 12th to 13th, the 2019 China Internet of Things Conference was held in Nanjing. The top ten trends of the "2019 China Internet of Things Decade" and the top ten landmark achievements were officially released in the electronics manufacturing, automobile manufacturing, Internet, and even traditional In many fields such as industry, the Internet of Things has shown very strong growth momentum. From the perspectives of cloud, border, management and end, the various levels of the Internet of Things industry chain have emerged under the impetus of large market demand and policies, and many giant companies have entered the Internet of Things. A battle showdown was launched. But in this red land, who can seize the opportunity to become the hero of the Internet of Things era?
It is understood that the current development of the Internet of Things in Jiangsu is in full swing. "In the past ten years, with the support of relevant national policies, Jiangsu has seized the historical opportunity, followed the trend of technological change, and set off the banner of the demonstration of the Internet of Things. Wuxi is the whole country. The only national sensor network innovation demonstration zone." Yuan Ruiqing, director of Jiangsu Communication Administration, said at the IoT conference that Jiangsu has built a solid Internet of Things network foundation and formed a complete ecosystem of technological innovation, leading the Internet of Things. The future development direction has built a platform for cutting-edge information exchange.
In terms of information and communication network infrastructure construction, the number of 4G base stations in the province has reached 351,000, the length of optical cable has reached 3.687 million kilometers; 10,204 5G base stations have been built; in the innovative application of Internet of Things, Wuxi, Changzhou, Suzhou, Yancheng, etc. The vehicle network application demonstration was carried out; the 5G+ IoT application pilot was actively carried out in smart manufacturing and smart grid; China Telecom and China Unicom all established an IoT franchise company in Jiangsu to carry out research and development and application of IoT technology.
In the field of industrial Internet, the use of Internet of Things technology will significantly improve the labor productivity, and will integrate all the links of the entire industrial manufacturing circulation chain to effectively promote the rational allocation of resources, and realize the demand-driven and flexible fast reverse of light industry manufacturing. Intelligent, digital production direction. It is expected to become the focus of specific application scenarios in the industrial Internet wave.
It is not necessary to accumulate steps, and it is very important to choose and adhere to the road of enterprise development. How to grasp the consumer demand of consumers, promote the implementation of relevant policy planning, and understand the development trend of the industry is the key to the enterprise's ability to grasp the opportunity and plan development in the wave of the Internet of Things.