Cat 1, NB-IoT and 5G will coexist for a long time
22-11-2020
Cat 1, NB-IoT and 5G will coexist for a long time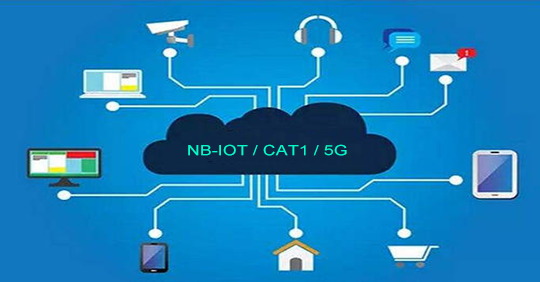 In the future connection of the mobile Internet of Things, Cat 1, NB-IoT and 5G will be a state of long-term coexistence in different scenarios.
On May 7, the Ministry of Industry and Information Technology issued the "Notice of the General Office of the Ministry of Industry and Information Technology on Deeply Promoting the Comprehensive Development of the Mobile Internet of Things", which clearly pointed out that it accurately grasps the evolution trend of global mobile Internet of Things technology standards and industrial patterns and promotes 2G/3G The migration of networked services is transferred to the network, and a comprehensive ecosystem of mobile IoT with NB-IoT, 4G (including LTE-Cat1) and 5G co-developed is established. It can be seen that the intergenerational migration of cellular IoT connection methods has begun, and NB-IoT, Cat.1, and 5G will form a step coverage.
In low-speed connections, NB-IoT is mainly used in wireless meter reading, fire smoke detection and other equipment; Cat 1 as a medium-rate "darling" can be used in vehicle diagnosis, video surveillance, vehicle positioning, financial payment, wearable, public Industries such as network intercom and shared equipment meet the needs of the Internet of Things and voice, and have the characteristics of large market size, medium single connection value, and mature network; and 5G technology can meet the needs of higher speed and low latency networking, and is used in industrial control. , Telemedicine, and distance education.
However, judging from the current development trend of cellular IoT, LTE Cat.1, as an IoT designated category between the high-speed LTE category and the low-speed IoT category, will become the "main force" to connect the IoT.
Compared with ordinary 2G/3G/4G modules, CAT1 modules have the following two advantages.
First, the rate is high: Cat 1 has a maximum upstream rate of 5 Mbit/s and a maximum downstream rate of 10 Mbit/s;
Second, the cost is low: it is 50% lower than the cost of 4G high-speed module, and is compatible with 60% of the mainstream module products in the industry.
Under the catalysis of 5G, IoT will usher in new development prospects. The prospect of IoT is more to contact various industries through "smart" to form the transformation and upgrade of the industrial Internet. Homtecs M2M looks forward to working together with partners to win the future .