The development of Industrial Router
02-06-2020
The development of Industrial Router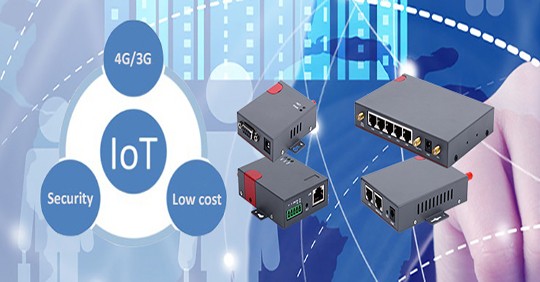 In the era of 5G, smart homes, smart cities, intelligent transportation, and intelligent manufacturing will all be more operational, and no longer exist in written verbs. Behind all of this, we can do nothing without the rapid development of the network. We want the nodes of the network link to be more unimpeded, and the router equipment is indispensable.
But how was the router born? According to William (Bill) Yeager, students at Stanford University needed to use DEC10 Systems, Xerox PARC Lisp machines, Altos file servers and printers at the research center, but these machines were scattered around the campus. It is very inconvenient to use. So they worked hard to connect the computer science department, the hospital and the electrical engineering department. The concept of the router came into being, and after three months there was a basic prototype, and after six months there was a formal router. After that, Cisco designed the "multi-protocol router" based on this, which is considered to be the real arrival of the networking era. Today, routers are commonplace in our lives. Home routers must be used by everyone, what about industrial routers?
You might ask the difference between a home router and an industrial router? In fact, both are used for network transmission, but industrial routers are more powerful. Industrial routers are mainly used in intelligent transportation, environmental monitoring, security monitoring, security wireless mobile detection, industrial big data transmission, finance, electricity, water conservancy, etc., high and low temperature resistance. The home router is mainly used indoors, and the adaptability to the environment is not high. At the same time, industrial routers provide reliable networking and stable communication for complex systems, and the signal sensitivity is stronger in the same environment. In addition, security is essential to the collection of large amounts of data. Industrial-grade routers have many security rules and more advanced firewalls. For example, they support APN/VPDN private networks. At the same time, the devices have multiple VPN connections such as IPSEC, PPTP, L2TP, GRE, and OPENVPN, and have functions such as VPN client and server. Some home routers do not even have a firewall, and data security is low.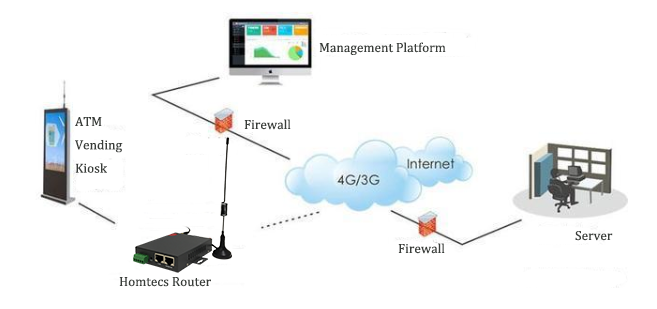 You may not know much about what it is. Let us give a concrete example. For example, the ubiquitous electronic eye capture. The image capture consists of three parts: a network HD camera, an industrial router, and a monitoring center. The network HD camera can clearly display the vehicle color, license plate, type, situation direction and so on. The camera also has a storage function that sends captured data from the industrial router to the monitoring center. Everything is clearly recorded, and illegal acts are therefore easily caught. For example, the successful scanning of the cash payment status of the scan code payment, behind it is also connected to the back-end platform through the router, scanning code deduction. Such a versatile scenario places great demands on the performance and security of the router. In addition to high-speed stability, multiple fixed or mobile interfaces are required.
Homtecs G50 Gigabit Cellular Router is a industrial 4G wireless router, which supports multi-band TDD-LTE / FDD-LTE / WCDMA / GSM / CDMA / GPRS. It is easy to be used in intelligent transportation, environmental monitoring, smart grid, security monitoring and so on.