Status of Automatic Teller Machine in Japan
27-05-2020
We all know that mobile payment is very popular in China. Now, you don't need to bring cash in any place in the country. You can get all your mobile phones. Even in some foreign countries where Chinese tourists often go, mobile payments from China have become very popular. For example, our neighbor Japan, most convenience stores are already able to use China's WeChat and Alipay to pay. However, there is no very popular mobile payment system in Japan, and most Japanese still use cash as the mainstream payment method.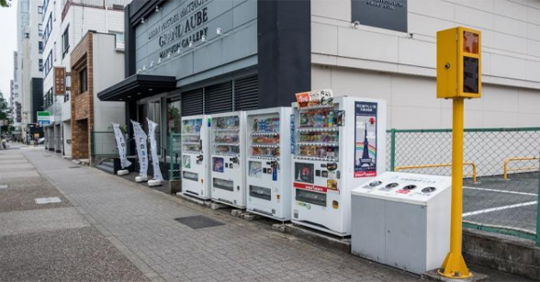 Mobile payment is known as one of China's new four major inventions. It has indeed changed the lifestyle of ordinary people to a great extent, making us more convenient and envied by many other countries. Japan, as a developed country that has risen in the 1960s, has no mobile payments to date, but their self-service system is perfect.
The first point is that unmanned vending machines can be found everywhere on the streets of Japan. Whether it is a bustling downtown or a remote rural area, you can find unmanned vending machines that sell mineral water drinks. Some people live in larger places, and even see more than a dozen unmanned vending machines from different business opportunities.
Of course, these vending machines are not mobile payment systems, but coin-operated cash payment systems. Compared with China's ubiquitous mobile payment system today, Japan seems to be a bit backward, but it is important to know that these unmanned after-sales machines in Japan have become very popular decades ago.
In addition, there are usually no special garbage bins on the streets of Japan. If the average person produces garbage that needs to be discarded on the road, they will choose to bring them back to their homes or discard them in the trash can of the convenience store. These vending machines generally have a trash can next to them, which are discarded after the customer has finished drinking the beverage.
Of course, in a country like Japan that implements strict waste sorting, the trash cans next to these vending machines are naturally strictly classified. Glass packaging, paper packaging, and plastic packaging have been metal packaging that need to be put into different trash cans.
In addition to the purchase of drinks, there are some vending machines selling tobacco and alcohol in the streets of Japan. This has not been seen in China. Minors in Japan are also banned from buying alcohol and tobacco, so these vending machines also have an age confirmation system that adults can buy at will, and minors can't.
In addition to these self-service vending machines, unmanned self-services in other parts of Japan are also very popular. On the streets of Japan, some small parking lots outside the large parking lot are rarely watched by duty. Most of the parking lots are self-parking and self-service payment.
Each parking space in these parking lots will have an automatic locking mechanism. When the car is parked in the parking space, the mechanism will automatically start and lock the car into the parking space. Locking devices like different parking lots are different, but the functions are the same, that is, only when the fee is paid, the lock will automatically open, and you can drive your car out of the parking space. Inside the parking lot, you will also see a coin-operated self-service payment machine connected to the lockout. The entire parking lot can be opened 24 hours without any staff.
Because there is such a self-service parking system that does not require human guards at all, it is only in Japan that there are many parking spaces with only two or three parking spaces, and some even have one parking space.
On the streets of Japan, you can also see some self-service gashapon machines similar to self-service vending machines. They sell toys such as toys around the animation. It can also be seen that the development of the Japanese animation industry has become the daily life of people like the alcoholic beverages in self-service vending machines.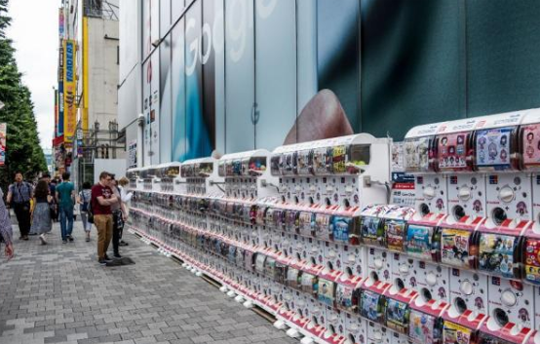 Postal self-service delivery box on the streets of Japan. Japan's express delivery system is not as developed and convenient as China, and there are many postboxes on the street. In addition to these mails, in addition to the delivery of letters, some small items can also be delivered together. Some self-service photo-taking machines on the street are also very common in China. However, these Japanese machines are mainly based on coin-operated ones, unlike China, which is mainly based on mobile payments.
The subway is Japan's main public transportation and one of the most used vehicles in Japan. Therefore, self-service equipment is naturally indispensable in the subway. Every subway station in Japan must have a self-service ticketing machine. Of course, this is not unusual, because China has already been like this. However, most of these Japanese machines have Chinese and English services in addition to Japanese. In addition, there are often devices in Japan that recharge prepaid cards. Even if the money is not enough, there is no need to manually refill the tickets. However, China does not even need tickets now, you can take the car directly by brushing your phone. Some subway stations can also see self-service currency exchange machines, which is really very intimate for foreign tourists.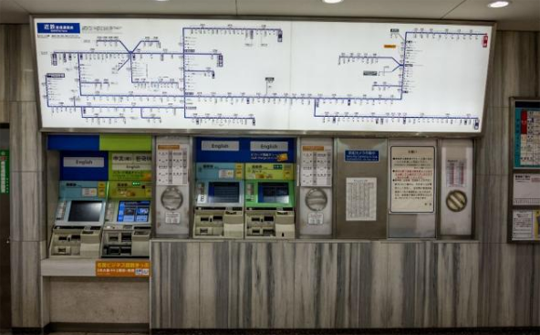 In addition, most of the Japanese subway stations also have self-service lockers, which is also a facility that can accommodate many passengers. However, the price of the deposit is not cheap, and it will cost tens of RMB at a time.
Some Chinese students living in Japan say that they can do most of their life without even communicating with anyone in Japan. These developed self-service systems have greatly facilitated the lives of Japanese people, but they have also distanced people from each other. This may also be a reason why today's Japan is increasingly becoming an indifferent society without communication.
Relate product:
H20 Industrial M2M LTE Cellular Router