Smart light pole with 4G industrial grade router
31-05-2020
The smart light pole with 4G industrial grade router: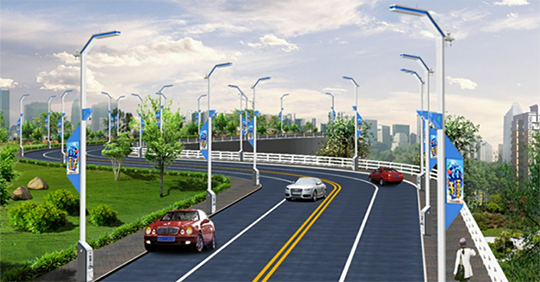 Advantages:
● Homtecs H50 series industrial grade wireless router, rich interface, standard 4 x LAN ports, 1 x WAN port; support terminal form RS485, RS232, assist wisdom The light pole realizes rich intelligent city comprehensive management functions.
● Full Netcom: Homtecs H50 series industrial grade 4G router is suitable for all carriers networks worldwide, and the smart light pole project is flexible.
●Multiple security mechanisms such as VPN private network ensure the safe and reliable data transmission of environmental protection, traffic and public security on the smart light pole.
●5 center synchronous transmission, environmental protection, traffic, public security and other data collected by smart light poles, through the BMR500 industrial-grade wireless router of Hummer, realize double data center backup and 5 data center synchronous transmission, and all government departments can obtain data synchronously. Efficient management.
● 4G to WIFI, Homtecs industrial 4G WIFI router supports up to 50 meters WIFI, to help the smart light pole to achieve public WIF function.
● USB storage, the maximum capacity of 64G, massive space, can store monitoring data in the machine cycle, power loss is not lost.
●Communication is stable and reliable. Multiple software and hardware technologies guarantee wireless connection "permanent online", especially suitable for smart light poles, such as large deployment, long running time and unattended scene.
●Homtecs H50 series industrial grade cellular router, 7.5V--32V wide voltage design, fully consider the situation of smart lamp pole voltage instability;
●Industrial design and application, high and low temperature resistance (-35 ° C to 75 ° C), smart light poles, whether in summer high temperature or winter cold conditions, wireless communication and data transmission are stable and reliable.
●Based on the carrier network to transmit data, pictures, video, wireless transmission, thorough wireless; smart light pole transformation without worrying about wiring and construction problems;
● Self-locking card slot, it will not loosen for long-term use. Compatible with a variety of SIM cards.
●Based on linux secondary development, customers can carry out secondary development of upper-layer applications according to project requirements, and the standard is easy to use.
● Configuration parameters can be saved, greatly improving the efficiency of high-volume M2M device configuration, and supporting parameter backup and import.
● Homtecs M2M management platform, centralized monitoring, configuration, upgrade, and diagnosis of a large number of communication terminals distributed around the country, greatly reducing the maintenance costs of operators, integrators, equipment providers and other parties, and improving management efficiency.
● With GPS positioning function (optional): Homtecs H50 series industrial grade 4G wireless router, optional GPS positioning, wireless communication overlay GPS positioning, smart light pole function is more powerful.
●Easy to install: It can be installed in flat, rail-mounted, easy to install, disassemble and maintain.