HOMTECS-G92 4G LTE Dual Module Dual SIM GPS 2.4Gand 5G Dual Bnad WiFi 5 port Gigabit Mobile Hotspot Wireless Router
G92 4G LTE Dual Module Dual SIM GPS 2.4G and 5G Dual Bnad WiFi 5 port Gigabit Mobile Hotspot Wireless Router
HOMTECS/OEM

SHENZHEN, CHINA

3 DAYS FOR SAMPLES

10000PCS/MONTH
5G/4G/3G/2G
Gigabit Ethernets
5 Ethernets, 5 LAN or 4 LAN + 1 WAN
VPN (PPTP / L2TP, IPSec, GRE, OpenVPN)
RS232 + RS485
Dual Band WiFi(2.4G+5G)
Dual Module Dual SIM
GPS optional
Cloud management optional
G92 4G LTE Dual Module Dual SIM GPS 2.4G and 5G Dual Bnad WiFi 5 port Gigabit Mobile Hotspot Wireless Router
G92series High Speed Dual 4G LTE Gigabit Router is a kind of internet of things wireless communication router. It uses 5 modes 13 bands(TDD/TDScdma/FDD/WCDMA/GSM) or 7 modes 15 bands(TDD/TDScdma/FDD/WCDMA/GSM/EVDO/CDMA 1X) mobile broadband network, to provide convenient and high speed network transmission function. It is suitable for the environment operated by different operators with different network type, and double-link or double SIM can work at the same time.
This series of product uses industrial grade ARM dual-core communication processor, and embedded real-time operation system as software supporting platform. It provides safe, high speed, stable 3G/4G wireless network, and provides 5 gigabit Ethernet, RS-485/232 and 2.4G/5G WIFI interface.
It can be used in finance, postal, smart power grids, smart transportation, environment monitor, fire protection monitor, security, water conservancy, public safety, advertising release, industrial control, earth quake monitor, meteorological watch, instrument monitor.etc
Basic informatin:
P/N
G92series
Type
External
Tx Power
<24dBm
Consumption
<300mA (12V)
Cellular Module
Industrial Cellular LTE Module
Rx Sensitivity
<-109dBm

Standard and Band

LTE Modem

Bandwidth

300Mbps

at Command

Optional

Operating temperature

-30

°C~

75

°C

Extend temperature

-40

°C~

85

°C

Operating Humidity

95% ( Unfreezing)

Voltage rage

DC7.5~32V

(type 12V)

Housing

Aluminium profiles

Dimensions

220X150X45mm

Weight

600g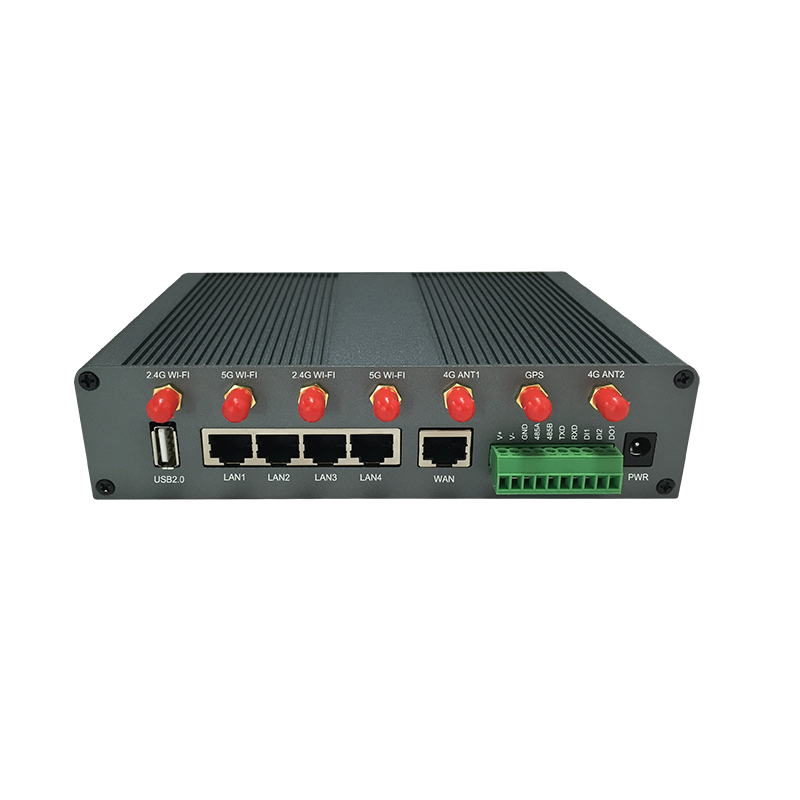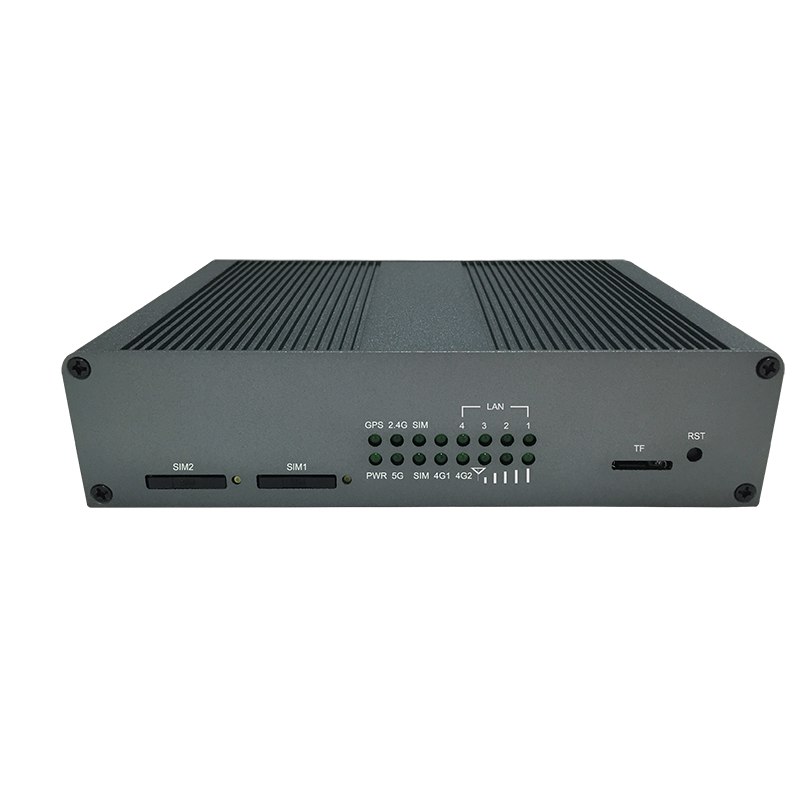 Features:
Industrial design
- Use high performance industrial wireless module
- Use high performance industrial ARM dual-core processor
- Support low power consumption, include sleep mode, timing online and offline mode, timing switch on and off mode
- Use plate metal CRS shell, with good heat dissipation
- Power supply: +7.5V~32V DC
- Degree of protection: IP34(can be extended to IP51)
Network characteristic
- Port flow detection
- Link real time monitoring
- Multiple VPN protocol(PPTP, L2TP, IPSec, GRE, VPN)
- Support serial port DTU function
- Support dial as required(audio, SMS, data trigger)
- Support UPnP
Stability
- Soft and hardware watchdog and multilevel link detection, with the capability of fault automatic diagnosis and automatic recovery, to ensure device working on stable and safe way
- Multiple-mechanisms of equipment self-checking, to ensure link unimpeded and alarming
- ESD protection for each port, to prevent static shock
- Wireless network signal indicator light(NET)
Remote management
- Remote parameter configuration
- Remote parameter backup
- Remote reboot and log query
- Remote upgrading
- Remote online monitoring
Applications:
Support 4G(FDD and TDD) LTE network, down compatible for all kinds of 3G network
Support 5x gigabit Ethernet, provide RS-232 / RS-485
Support WIFI(IEEE802.11n / 802.11ac)
Support wire and wireless backup
Support hardware WDT, provide anti-log off mechanism to ensure data terminal online forever
Support PPTP, L2TP, GRE etc. multiple VPN
Support SNMP management protocol
Support Wi-Fi forced AD pushing function

Support DHCP, DDNS, firewall, NAT and DMZ etc.
Support ICMP, TCP, UDP, Telnet, FTP, HTTP, HTTPS etc.
SIM/UIM Card shed protection design
Dual mode dual SIM Card
GPS/Beidou orientation[optional]
Built-in storage extension, 8GB-128GB[optional]
Built-in 4Gb Nand Flash storage